How can you track versions of your data model in Vertabelo? The easiest way is to use the Set tags feature. A tag is a label that corresponds to a specific version of the model. Tagging makes it easier to keep track of the changes made over time. It also makes going back to a past version easier.
Here is how to assign a tag to a model version in Vertabelo:
Click on the project name in the upper left corner and click Set tag.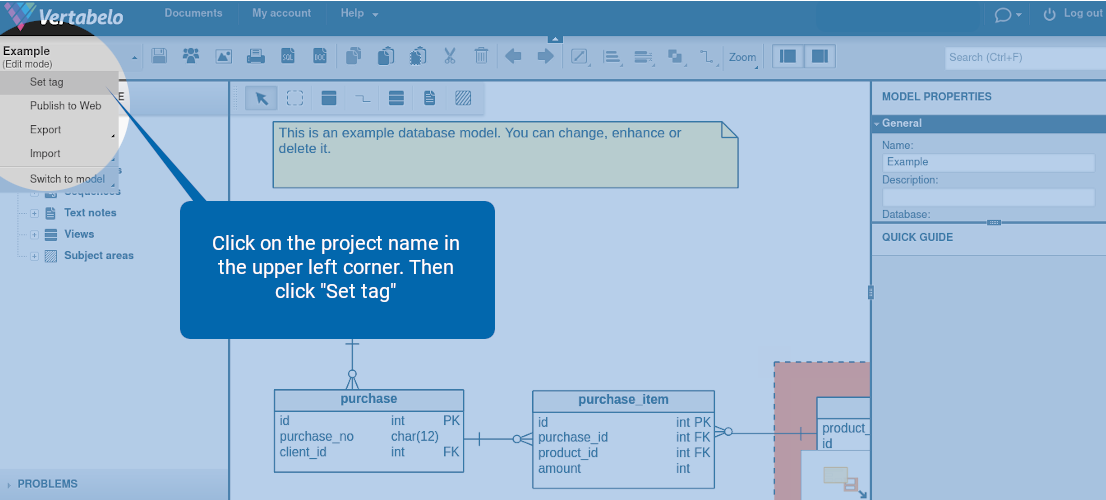 Type the tag name and click Set tag.
A notification should appear on the top of the screen.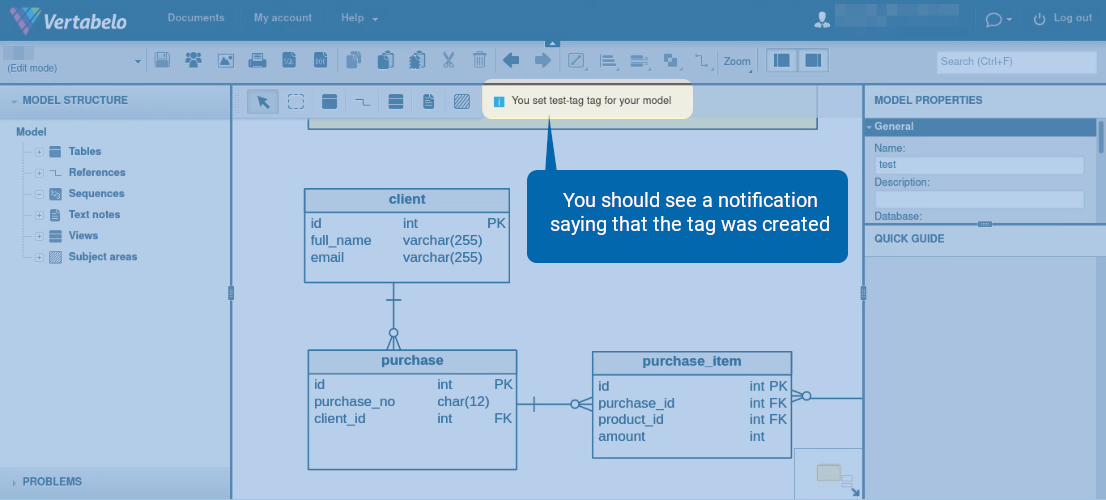 When you view your document list in Vertabelo and click on the project that you just tagged, you should be able to see your tag in the Versions tab on the right side of your screen.