Have you ever wondered how to remove a sequence in Vertabelo? It's very easy!
Open the model. On the left, under Model Structure, find Sequences and click the + button next to it to see the available sequences.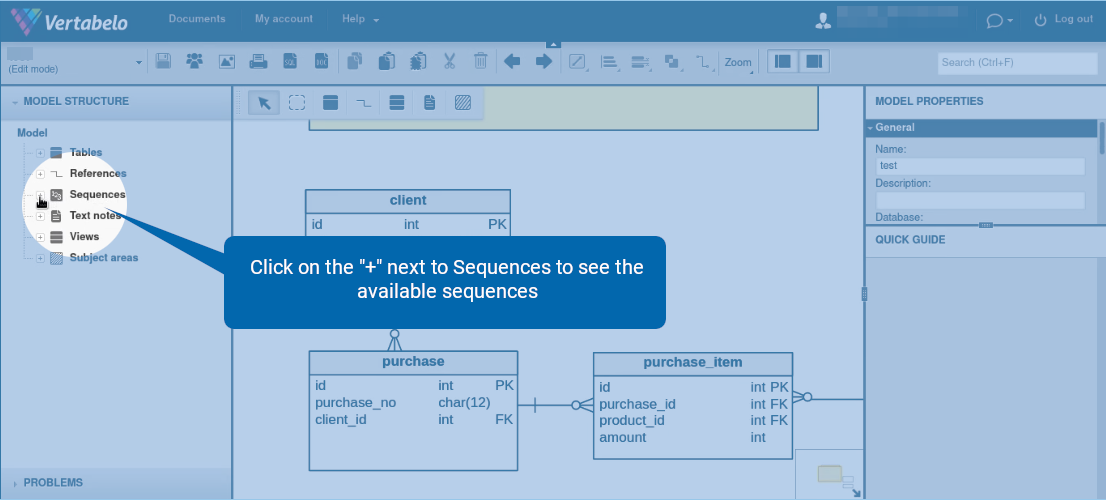 Right-click on the name of the sequence that you would like to remove. Click Delete sequence.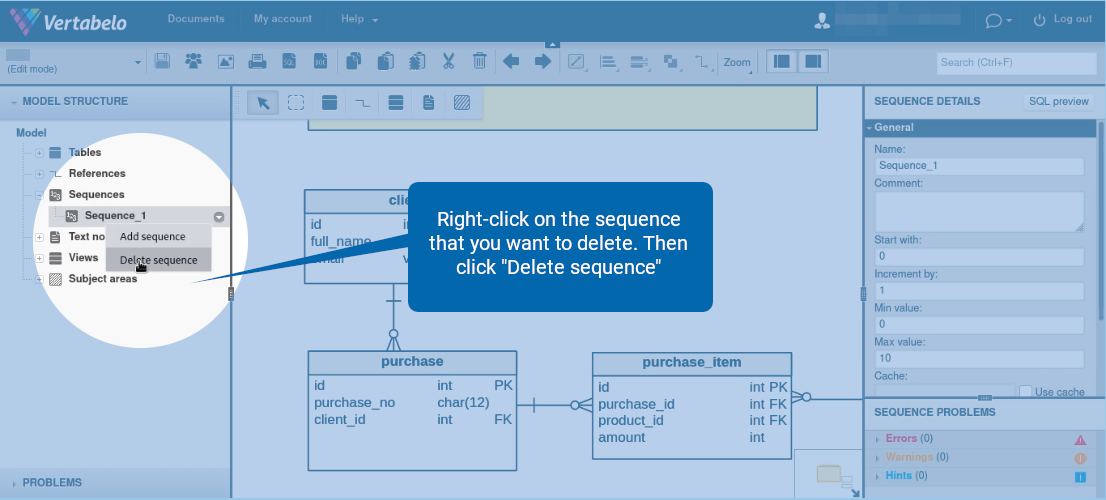 The sequence is removed!