Did you know that you can export your data models as images? Here's how to do it in Vertabelo:
Open your model. On the top menu bar, click this icon
.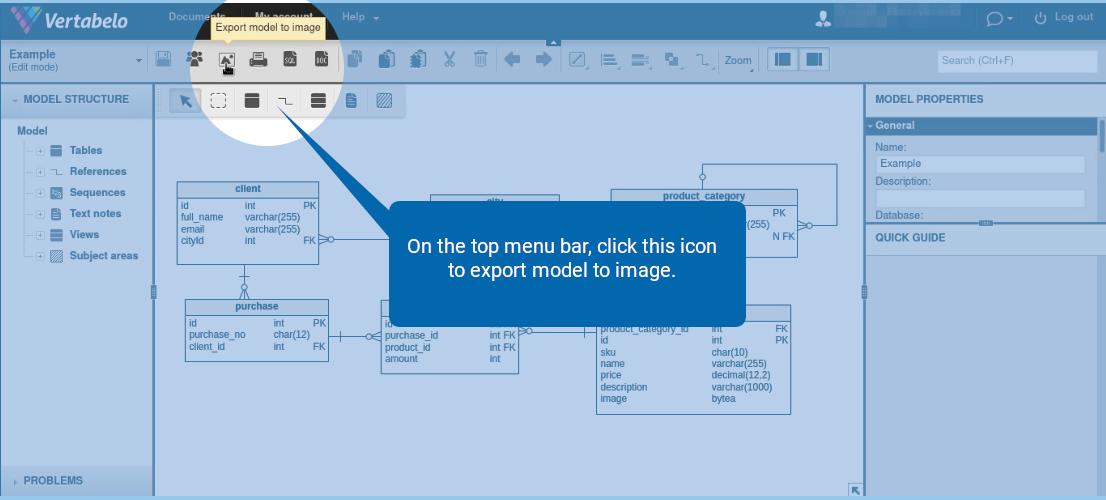 A new window will appear. Choose the image file type you want to export to. You can also choose whether to export the whole model or only the selected part. Then click Generate.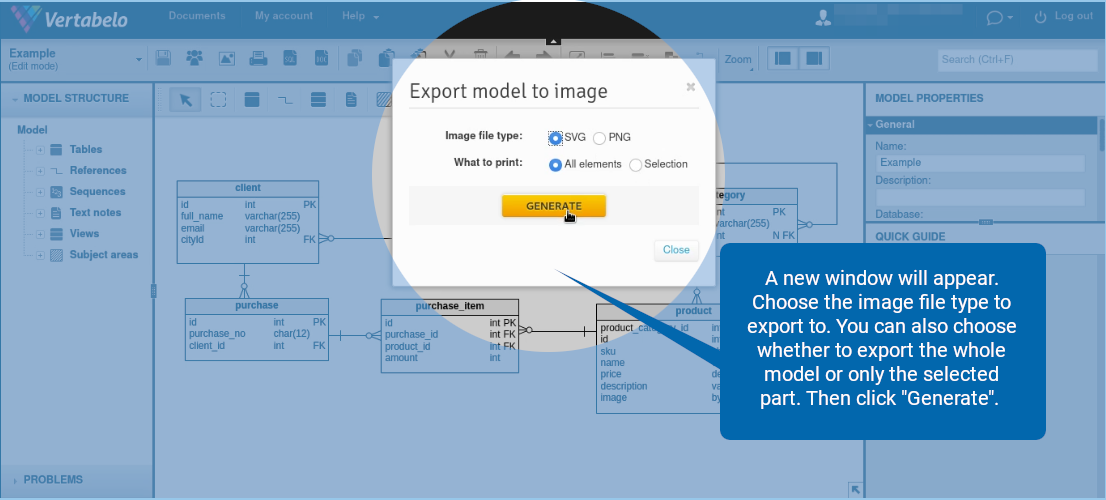 When the file is ready, you can download it by clicking the Download button.