Views are essential in cases where we want to save our SQL query and then refer to its data using SELECT * FROM VIEW_NAME. In short, views allow us to save complex queries for future use. So, how can we add them to a data model?
On the left panel, right-click Views and click Add view. Alternatively, you can also click this icon

on the top menu bar or use the keyboard shortcut (simply type 5).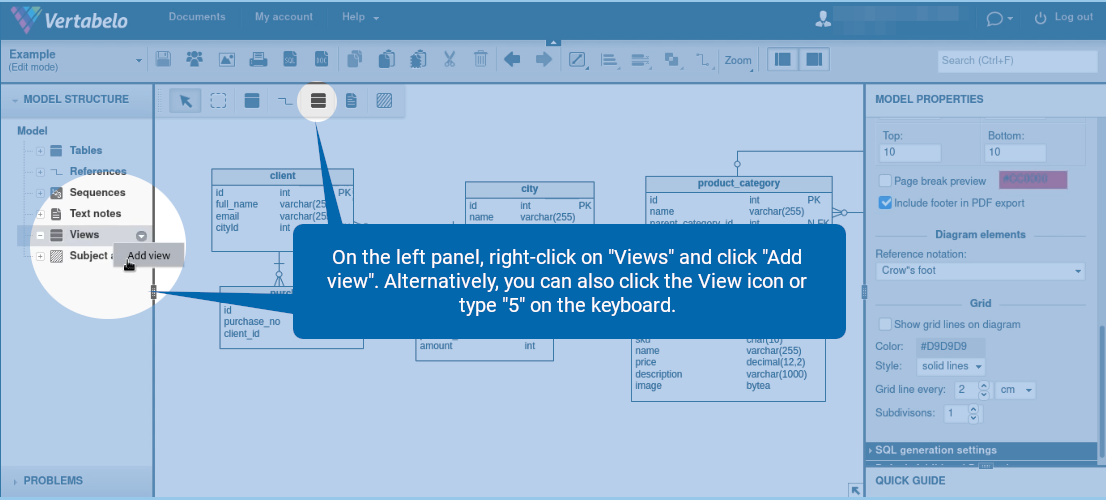 A view will appear on the diagram. When you click on the view, you'll see the View properties menu to the right. Here you can change the view's name or update the SQL query it runs.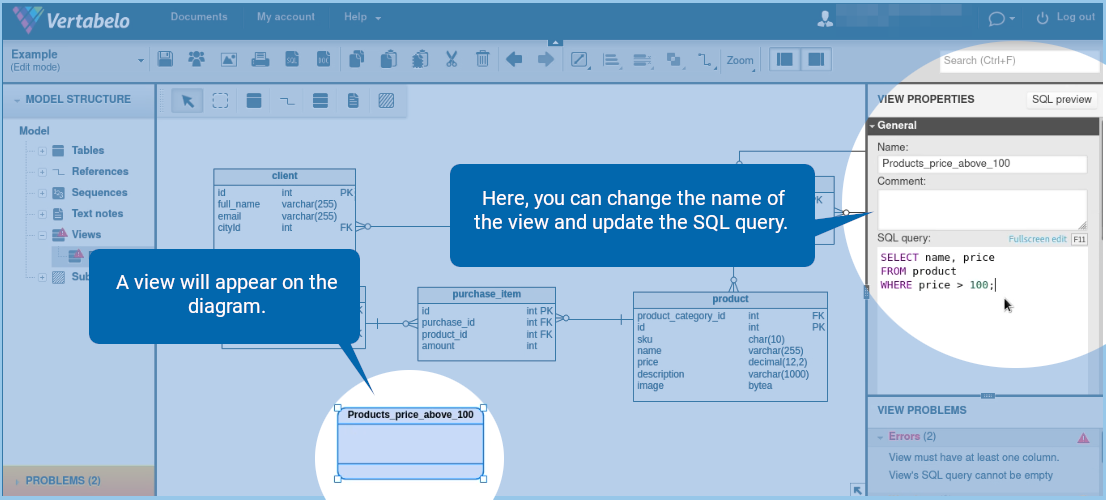 After updating the query, scroll down and click Update columns.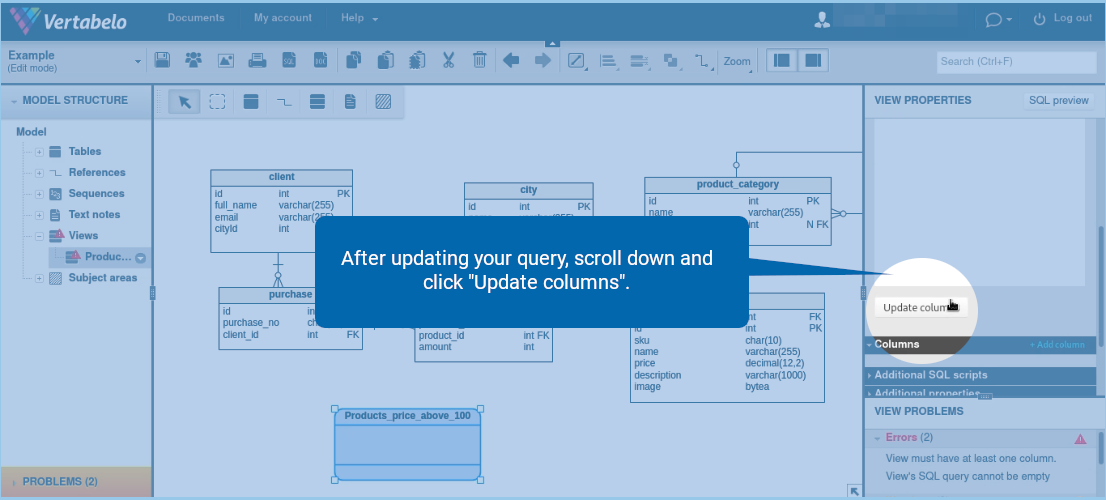 Verify the columns that will be created and click Update columns.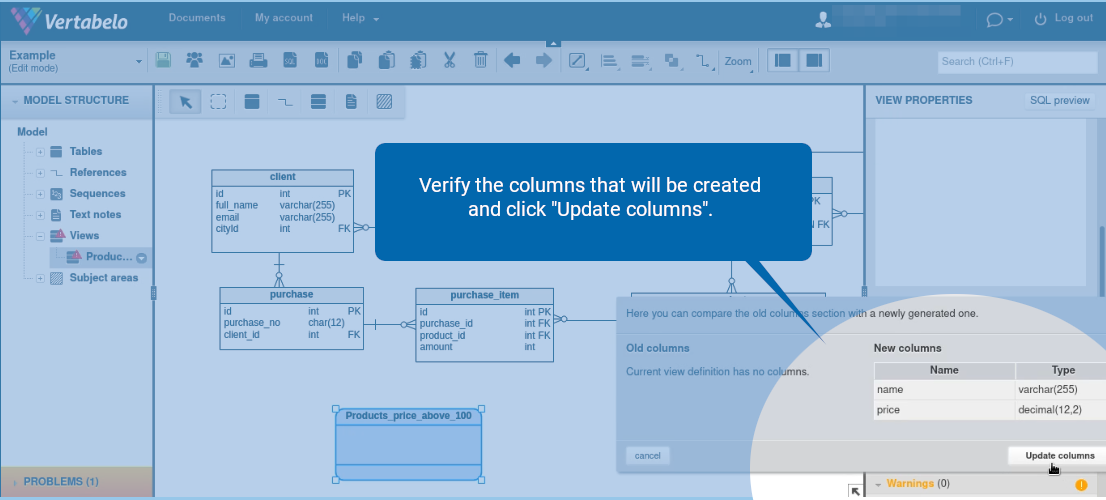 The columns should be updated successfully.