Sometimes you want to change the appearance of the entities or tables in your data model. Here is how you can do it in the Vertabelo database modeler.
First, open the model that contains the entity or table that you want to modify. On the right side of the screen, you'll see the Table properties menu – scroll down and click Format.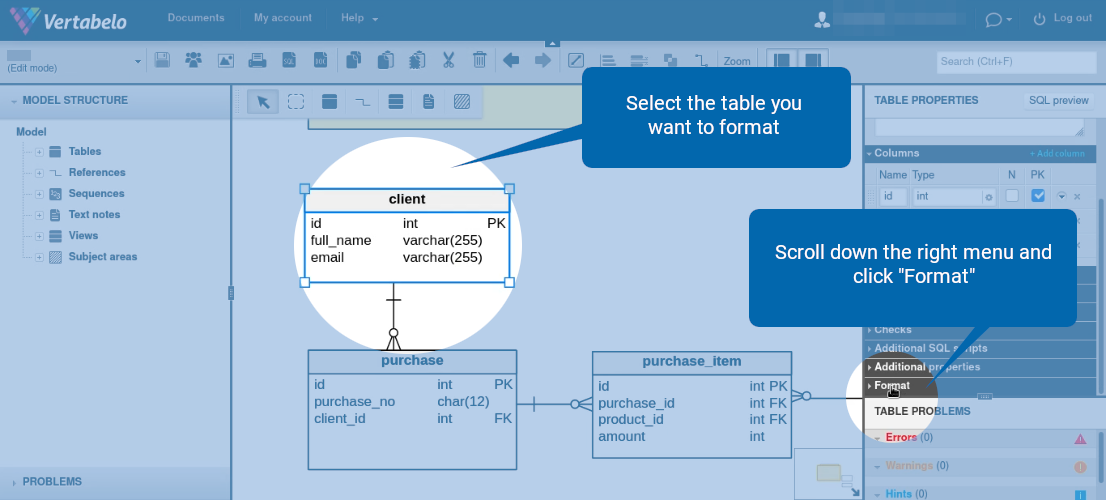 The format menu will appear. To change the table background color, click on the color field under Fill color. The color picker should appear. Click on the color of your choice.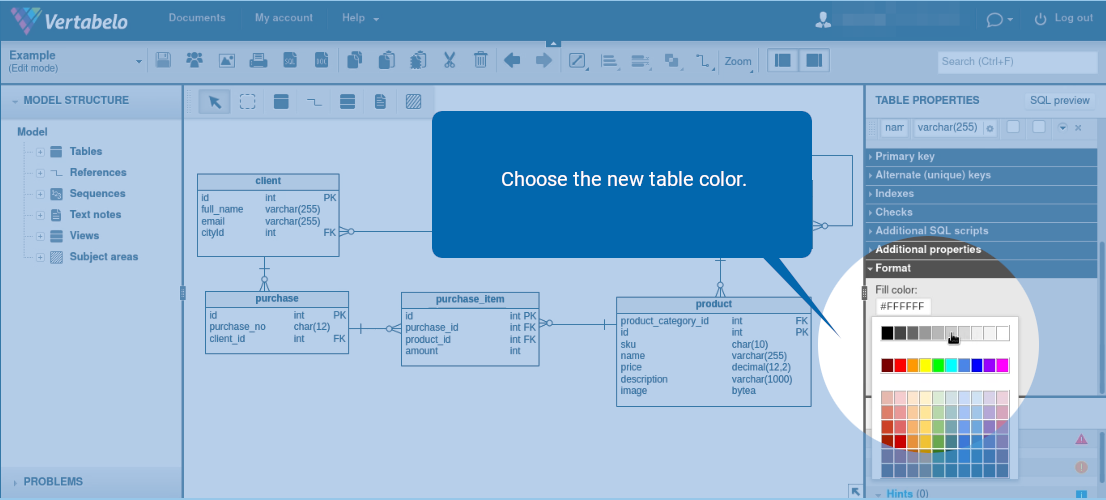 The background color of the table should change. Note that you also have the option to choose the line color of the table and set its size to fixed.