Would you like to make your database modeling faster and more convenient? Of course you would! One way to achieve this is to learn your database modeling tool's keyboard shortcuts. To check them when working in Vertabelo, press Ctrl + I.

Our favourite Vertabelo shortcuts
Down arrow in the Columns section
Did you know that you can move between columns in your table using arrow keys?




What's more, if your cursor is on the last column, pressing the Down arrow will create a new column. Want to know more? Go to our Tip #12.
Ctrl + M
Switching from diagram to model details can also be done using only your keyboard. Instead of clicking Model details in Model options, just press Ctrl + M.
Selecting, copying, cutting and pasting
You can manage elements of your model using similar keyboard shortcuts as in text editors.
If you want to select more than one database object, just use Ctrl + Click: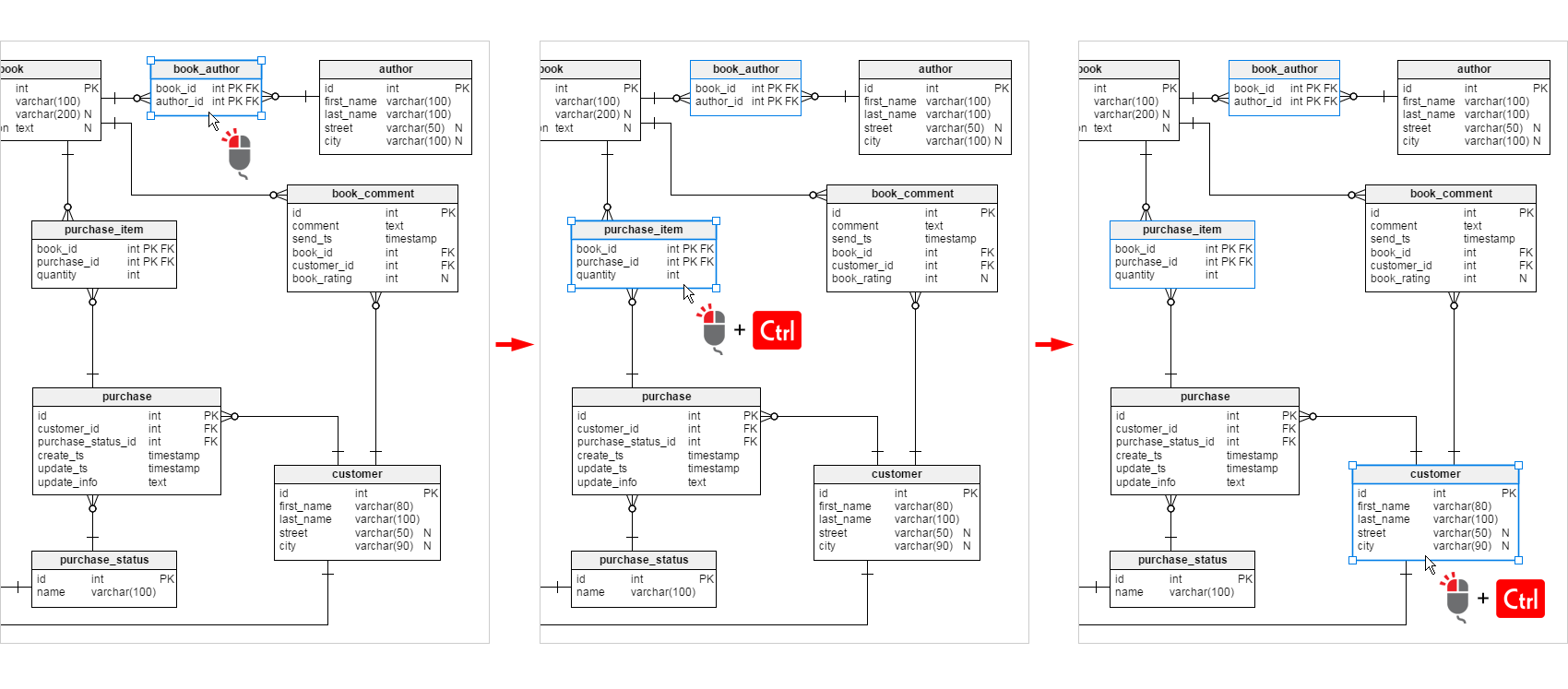 To copy selected elements, press Ctrl + C, or to cut them press Ctrl + X. Paste them in a desired place (even in a different model) using Ctrl + V.

You can select and copy desired tables, as well as references between them: