Back to articles list

-
2 minutes read
Tip #17 – Drag a table from the navigation tree and drop it in your diagram to create a shortcut
In our previous Tip #16, we showed you how to create shortcut tables using copy and paste. But did you know that you can create a shortcut of a table with only one move of your mouse? Just find the table in the navigation tree and then drag and drop it in the desired place in your diagram.
Let's assume that you want to create a reference line between two tables that are located quite far away from each other in your database diagram:
You don't need to draw an unnaturally long reference line that is likely to be overlapped by other elements of your model. Instead of that, you can choose one of the tables and put its shortcut near the other table: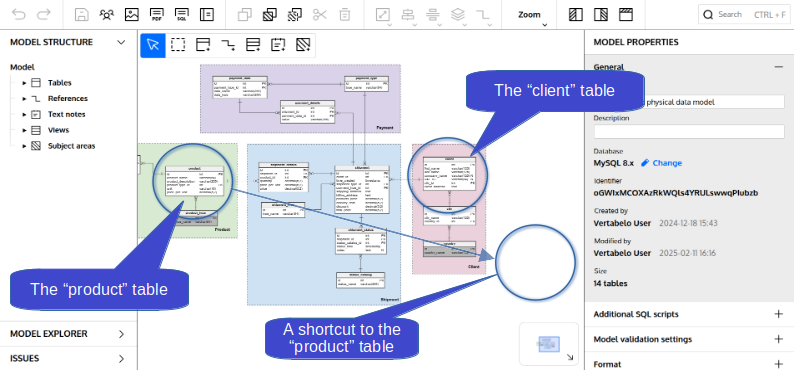 The easiest way to do this is to drag the selected table from the navigation tree and drop it in the desired place in your diagram. Of course, we will show you how to do this.
First, find the table in the "Model structure" panel on the left: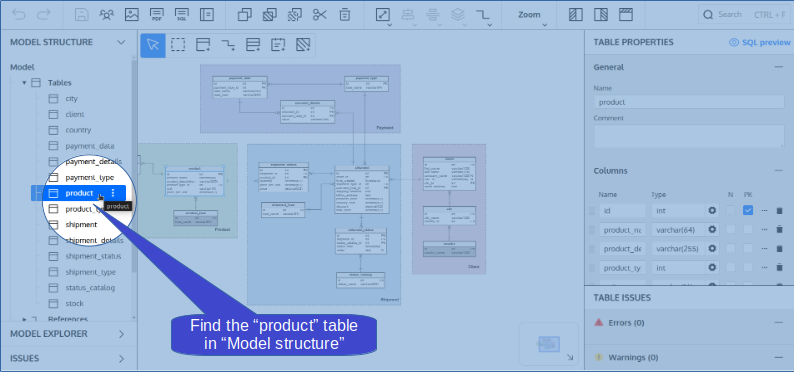 Click the table's name and drag it to the right. Note that in fact you're dragging the table's small preview: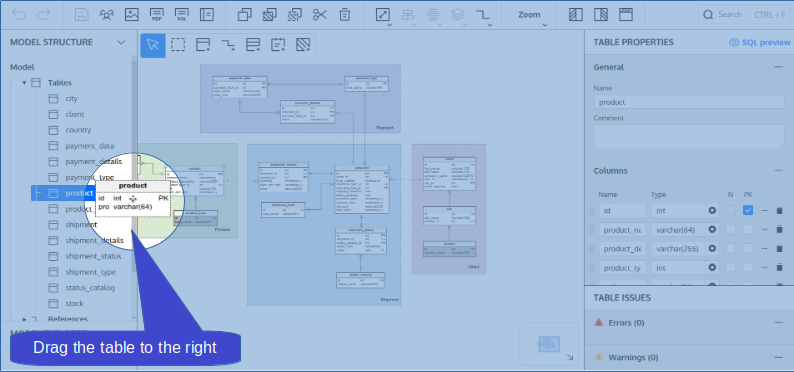 Drop the table in the desired place in your database model. This will create a shortcut (more on shortcuts can be found in our previous Tip #16):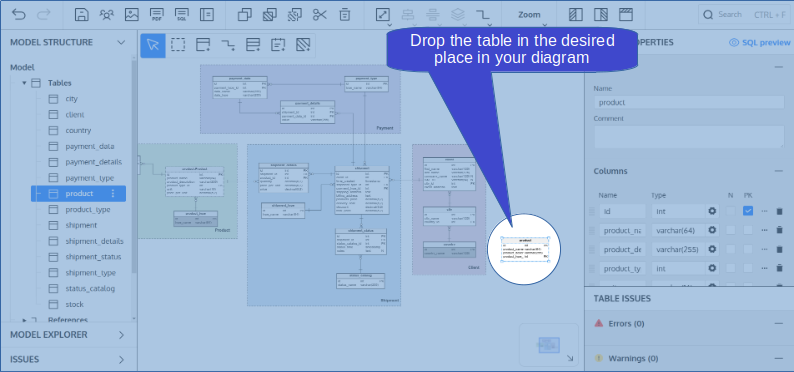 Since your new shortcut is the size of the small preview that was previously dragged, you may need to resize it: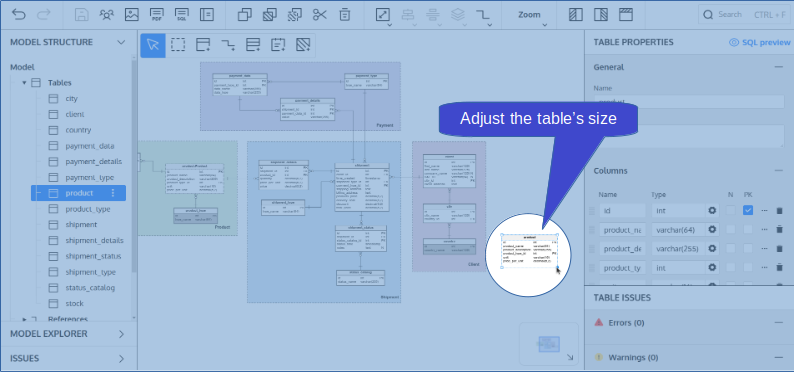 Now, you only have to create a reference. To do this, select the "Add new reference" tool from the toolbox, then draw a reference line between the two tables, starting from the "pricing" table: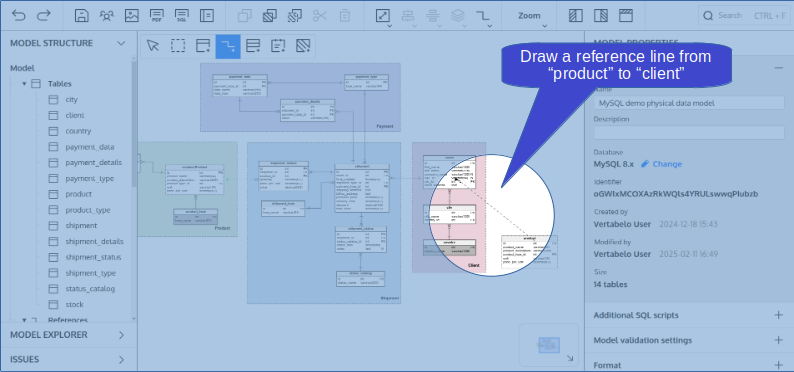 And finally your database model is ready!